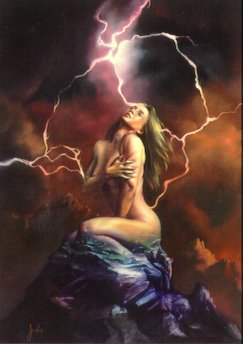 In China, France, Japan and especially in India, magnetic therapy has long been used to speed the healing of broken bones and soft-tissue injuries. However, in the U.S., magnetic therapy is sometimes considered a form of quackery. It has not as yet been approved by the FDA or AMA. However, following the publication of several "pro-magnet" studies in the Journal of Electro and Magnetobiology and other prestigious American medical journals, a few pioneering doctors in the U.S. are starting to use magnets in their practices.
Already, magnetic therapy has proven effective at treating slow-healing fractures and arthritic knees and necks. Studies also suggest that regular use of magnets may reverse osteoporosis . . . prevent heart disease . . . slow tumor growth . . . and boost mental function in Alzheimer's patients.
Many people sleep better and wake up feeling more refreshed after a night on a magnetic mattress.
Is magnetic therapy safe?
Yes. Magnetic resonance imaging (MRI) machines routinely expose patients to magnetic fields as high as 15,000 gauss - with no negative effects. It stands to reason that a medical magnet rated at 200 to 800 gauss poses no threat.
Recent studies have demonstrated quite clearly that when placed directly on the skin, a simple handheld magnet -

Increases blood flow. It does so by stimulating cellular activity through the so-called "Hall effect." This is a general heating of the magnetized area.

Affects changes in migration of calcium ions which can either bring calcium ions to heal a broken bone in half the usual time, or can help move calcium away from painful, arthritic joints.

The pH balance (acid/alkaline) of various body fluids (often out of balance in conjunction with illness or abnormal conditions) can apparently be altered by magnetic fields.

Hormone production from the endocrine glands can be either increased or decreased by magnetic stimulation.

Instrumental in the altering of enzyme activity and other bio-chemical processes.

Diminishes pain. This occurs via a combination of the "Hall effect" and possibly some stabilizing influence on the autonomic nervous system.

Speeds healing. It does so by boosting the body's synthesis of adenosine triphosphate (ATP) - the fuel that fires all cellular processes . . . and by enhancing the blood's ability to carry oxygen. Research & clinical application have shown that the simple introduction of a magnetic field can provide stimulation and enhancement of the lymphatic system as well as every cell in the body. The magnetic field does not heal; it merely aids the cells in creating an optimum environment in which the body can begin to heal itself.

Between the circulatory, lymphatic and neurological effects, outstanding advances in health can be obtained.
To recap: electricity is generated in blood vessels; ionized particles are increased in the blood; autonomic nerves are excited; and circulation is improved.
What are some of the ailments that can be helped by magnetic therapy?
ARTHRITIS - Magnetic therapy can help relieve arthritic pain and slow down deterioration of cartilage inside arthritic joints. It is recommended that the individual sleep on a magnetic mattress pad or wrap a flexible, magnetic bandage around the affected joint.
HEADACHES & BACK PAIN - Magnetic pillows appear to be effective treatment for chronic headaches and jaw pain. People with chronic back pain have obtained significant relief from sleeping on magnetic mattresses and/or using magnetic seat cushions.
SOFT TISSUE INFLAMMATION - Tennis elbow, carpal tunnel syndrome and other tendon or ligament problems seem to heal faster when wrapped in magnetic bandages. In most cases, the magnet is wrapped into place over the affected area and left in place until the pain disappears.
BROKEN BONES - In some hospitals, powerful electromagnets are being used to speed healing of stubborn bone fractures. Magnetic therapy also seems to promote regeneration of spinal disk tissue.
ASTHMA - Regular use of magnets appears to help prevent the violent allergic reaction in the lungs that is characteristic of bronchial asthma. Sleeping on a magnetic mattress or wearing a magnetic vest or bandage on your chest has proven helpful.
Please note: The benefits of magnetic therapy will vary from individual to individual . . . some people will feel relief within an hour or so. In others, three or four days of steady treatment is required. However, there is no guarantee expressed or implied that magnets will definitely relieve your particular tension, relieve your particular pain, or accelerate the healing process for your particular injury. Neither are there any medical claims made for magnetic therapy or any inferences that it is a substitute for conventional medical techniques.
Under no circumstances should magnetic therapy be used by individuals wearing cardiac pace-makers or defibrillators, since they are electromagnetically programmed.
Attention Healers: "Magnetic fields are very significant to your biology. In addition, magnetic fields can (and do) affect your spiritual consciousness. The magnetic fields of your planet earth are necessary for your biological health and are fine tuned to fit within your spiritual scheme." (Kryon - Book I)
WHAT CAUSES THE REVERSALS OF THE POLES?