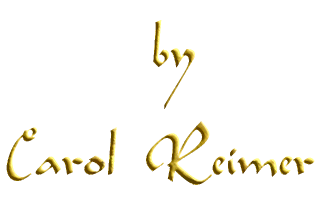 Contrary to popular opinion, Astrology does not plot the fate of the individual; rather it symbolizes the basic lines of his character's potential development. An individual will act and shape his/her life according to his/her needs, fears, and abilities which stem from his inherent disposition. In this sense, character is fate. If we are ignorant of our natures - as most of us are who have never explored the unconscious - then the stars cannot be blamed for the fact that we run headlong and blind along the course that we ourselves have chosen.



The birth chart (horoscope) is a model in symbolic terms of the various energy patterns or psychic components (planets) which make up an individual. It is a road map in the truest sense and the object of studying it is not to "overcome" the influences of the planets, but to integrate all those qualities and drives of which the chart symbolizes. It is essential to become aware of those energies operating subconsciously to help balance the psyche.


In attempting to understand the symbolism of the birth horoscope, we realize that the Sun Sign represents the ego to which one is striving to actualize and that the planets are symbols of inner dynamic energy patterns. Your Sun Sign does not make you anything in particular; rather it symbolizes those energies or particular myth of which you are trying to express in a creative way.



Astrology would also suggest that an individual's temperament is inherent at birth and that an understanding of astrology is of help in perceiving the nature of the seed that develops into an adult ego. (It can not only tell us about the self we know, but also about the one we do not know.) The symbolism of the birth chart (horoscope) reflects the natural human tendency to experience and evaluate life through the ego, for the horoscope is a mandala with the earth at its center. It shows how life appears and is likely to be experienced by an individual conscious-ness rather than what life may truly be. As we grow into adulthood, there are many qualities which are not incorporated into the developing ego, although they belong to us nevertheless. These traits must be recognized and allowed expression. To repress them, invites emotional and psychological illness.

to order your personalized natal profile (horoscope)
---
Not Sure of Your Sun Sign...


SUN SIGN DATES


| | | |
| --- | --- | --- |
| SIGN | SOLAR INGRESS DATES | RULING PLANET |
| ARIES | MARCH 21 - APRIL 20 | MARS |
| TAURUS | APRIL -21 MAY 20 | VENUS |
| GEMINI | MAY 21 - JUNE 20 | MERCURY |
| CANCER | JUNE 21 - JULY 20 | MOON |
| LEO | JULY 21 - AUGUST 21 | SUN |
| VIRGO | AUGUST 22 - SEPT 22 | MERCURY |
| LIBRA | SEPT 23 - OCT 22 | VENUS |
| SCORPIO | OCT 23 - NOV 22 | MARS/PLUTO |
| SAGITTARIUS | NOV 23 - DEC 20 | JUPITER |
| CAPRICORN | DEC 21 - JAN 19 | SATURN |
| AQUARIUS | JAN 20 - FEB 18 | URANUS |
| PISCES | FEB 19 - MARCH 20 | NEPTUNE |