URANUS
The Divine Rebel
At the present time, the planet Uranus is transiting through its own sign - Aquarius. Depending on where it is situated in your horoscope and what aspects it is making will determine where and how you are experiencing the urgency for change and detachment.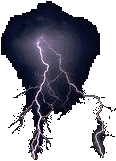 Uranus is the iconoclast, the Divine Rebel; he is also the creative power of the human will. The name Uranus is derived from the Greek - Ouranus - the original sky father who was the first child of Gaia or Mother Earth when she emerged from the primordial chaos. He gazed down upon his sleeping mother, and poured gentle rains upon her so that she would flourish with trees, flowers, and grass. His power flows forth as rain from the sky. In Astrology, Uranus has been given rulership over Aquarius and has always been associated with the "waters of life". However, we are more inclined to think of those Aquarian waters as electricity or cosmic energy. Lightning is associated with Uranus as well as with Jupiter.
Uranus correlates to individuation, liberation, freedom and deconditioning. Deconditioning from what? Deconditioning from Saturn.
Saturn correlates to all the conditioning patterns in your life including those conditioning patterns of society and family, the expectations of people in your life, and the conditioning patterns relative to all the prior lives that you bring into this life. All of these patterns condition your sense of identity at any moment in time.
Uranus clearly is an antithetical archetype to Saturn. This means that Uranus is forever trying to shatter, revolutionize, liberate, or break free from all those conditioning patterns. Why you might ask?
If you shatter all the conditioning patterns that define your sense of personality and identity, then you can, at some point, arrive at your essential nature and identity that is unconditioned.
Transits of Uranus always provide this opportunity. However, most of us - (70%-75%) - resist this Uranian deconditioning impulse because our sense of individual social consciousness is greatly determined from the norms, values, beliefs, customs, rules. and laws of the culture we are born into. Our entire sense of social security is based on taking in these societal conditioning imprints.
Because Saturn correlates to how you are giving structural definition to eveything that you are at a conscious level, this structure can become nonfunctional, nonworkable, and crystalized (Saturn). When this happens, a necessary Saturian phenomenon occurs - depression. You then reflect upon some crystalized structure of your reality that is preventing further growth - unless you resist because of fear - fear of the unknown.
When we talk about the individuated unconscious, or the subconscious, or the higher mind correlation to Uranus, this dynamic contains three kinds of information in all people:

Whatever Saturn is supressing (what you refuse to deal with).

All the memories of this life and other lives in complete detail.

All the information that pertains to your larger future.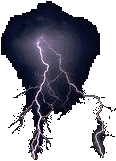 When you go through a Uranus transit, guess what information is going to be released? - All of it - information pertaining to the past, the releasing of what has been suppressed, and information pertaining to the larger future. It all comes back to the original archetype called liberation, or freedom from the known. Before you can move into the future, you have to be free from your past (Saturn) to the extent that the past inhibits or blocks the future from being fully realized.
So when you go through a Uranus transit, all these sources of information leak into your conscious awareness in a sievelike way although it all seems to be disconnected and disjointed to what you think is happening in your reality at the time that it manifests.
You may have one of three reactions - or all three - to the Uranian impulse:

You may suppress it. The famous putting off to another day.

You may totally go for it. Detach from everything and everybody in your life.

Or - you can act on little bits of it. This is the most common reaction.
If you are experiencing a crisis in any or all areas of your life - or feelings of having the "rug pulled out from under you" - you may wish an objective explanation of the energy dynamics and changes suggested by Uranuan energy. This information can be observed from your natal chart. Please send letter with name, address, e-mail address, birth info (date, time, location) and a money order in the amount of $50 to:
Carol Reimer
22 Pioneer Blvd.
South Huntington, NY 11746
Upon receipt - I will send you a 30 minute cassette interpretation.
Uranus rules the sign of Aquarius